Brussels Explosions
Views:0 Author:Site Editor Publish Time: 2016-03-24 Origin:Site
In the morning of March 22th, 2016, an explosion has happened in Belgium.
More than 30 people have been killed and more than 170 people were injured
in explosions at Brussels airport and a metro.



A. The airport attack

Wo explosions, moments apart, tore through the check-in area of Zaventem
airport at about 08:00 local time (07:00 GMT) on Tuesday.

An eyewitness reported hearing gunshots and shouts in Arabic just before the
explosions.

The Belgian federal prosecutor said one of the blasts was "likely" to have
been a suicide bomb.

One witness said people ran from the site of the first blast, only to be caught
in the second, near the main entrance.


B. The metro station attack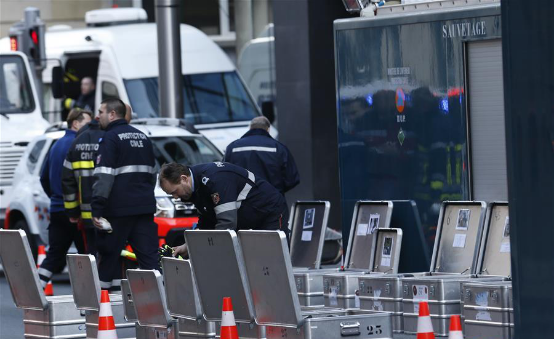 Just over an hour later, a further blast happened at the Maelbeek metro
station in the city centre, close to several EU institutions.

A three-carriage train was just leaving the station in the direction of Arts-Loi,
the next stop a short distance away, when the blast happened, Brussels
transport company STIB told broadcaster RTBF.

C. Who carried out the attacks?

The so-called Islamic State group said it was behind the attacks.

In a statement released on Tuesday afternoon via the IS linked Amaq news
agency, the group described the attacks as "a series of bombings with explosive
belts and devices".

Belgian media published a CCTV image of three men said to be suspected of
being behind the airport attacks.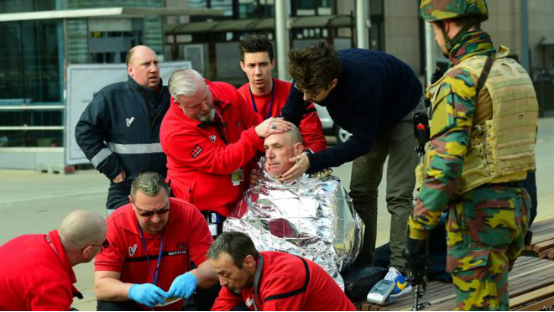 D. How have other countries reacted?

Security measures have been stepped up in western European countries
following the attacks.

French Interior Minister Bernard Cazeneuve said an extra 1,600 police officers
had been deployed to train stations, airports and border crossings. France has
been on alert since 130 people were killed in attacks in Paris last November.


British airports and transport hubs are also increasing security as a precaution
and Prime Minister David Cameron is convening the UK government's Cobra
emergency committee, which brings together ministers, police and intelligence
officers.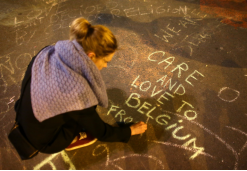 The UK's official terrorist threat level remains unchanged at "severe," the
second-highest level on a five-point scale, meaning an attack is highly likely.

German authorities have stepped up security measures at airports, train
stations and the borders with Belgium, France, the Netherlands and Luxembourg,
a spokesman for the federal police said.