China 'will reflect views of developing countries to the developed world' 
Views:1 Author:Site Editor Publish Time: 2015-12-12 Origin:Site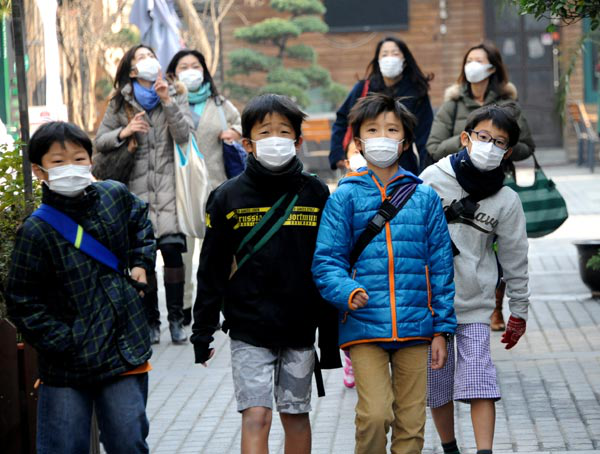 Pedestrians wear masks during a heavy smog day in Shanghai. [Photo/China Daily]

China will continue to play a bridging role between developing and developed countries during the ongoing climate talks in Paris, according to the country's top climate negotiator. This role will enable it to seek so-called landing zones for the thorniest issues under a multilateral approach.

The two-week climate conference is scheduled to enter a higher level from Monday as ministers start to review sensitive differences and narrow down options for the final draft.

Xie Zhenhua, China's special representative for climate change and head of the Chinese delegation to Paris, said the country is in a position to play a bridging role in reflecting the opinions of developing countries to developed nations as a member of the BASIC (Brazil, South Africa, India and China) countries and the G77 plus China.

Observers said the new draft is a shorter and clearer version, but sticking points remain, including on financing and transparency.

China's chief climate negotiator Su Wei said of the upcoming negotiations: "The toughest work ahead is to prepare a table of French cuisine catering for the tastes of all parties, with the raw ingredients in place.

"It's obvious to all that China has been playing an active and constructive role during the first week of the Paris climate talks, which was rather tough."

A host of joint announcements made by China and countries including the United States, France, Brazil and India said attempts had been made to find "landing zones" to solve major differences in the negotiations.