Do you really know about seat belt cutter ?
Views:3 Author:Site Editor Publish Time: 2018-05-11 Origin:Site
In an era of super-high-tech safety technology, the most important element of car safety is super-low-tech. It's not the backup camera or the automatic braking that works hardest to keep you safe; it's the seat belt. There are plenty of seat belt statistics that show that these upcoming seat belt safety tips work in keeping people safe.
When people who' s cars are in wrecks, or flipped over, find it harder to exit their vehicle because their weight puts a strain on the belt lock, and, unless they can take the strain off, they will remain there, unless they have a seat belt cutter. So, seat belt cutters are important for a car.
Most western people knows how to use seat belt cutter, but most Chinese seems have no idea about the safety hammer.
That makes difference when traffic accident occurs to us .So today I want to recommend several regular seat belt cutter to you and share the correct use of safety hammer.
Several regular seat belt cutters:
(1)Multifunctional hammer: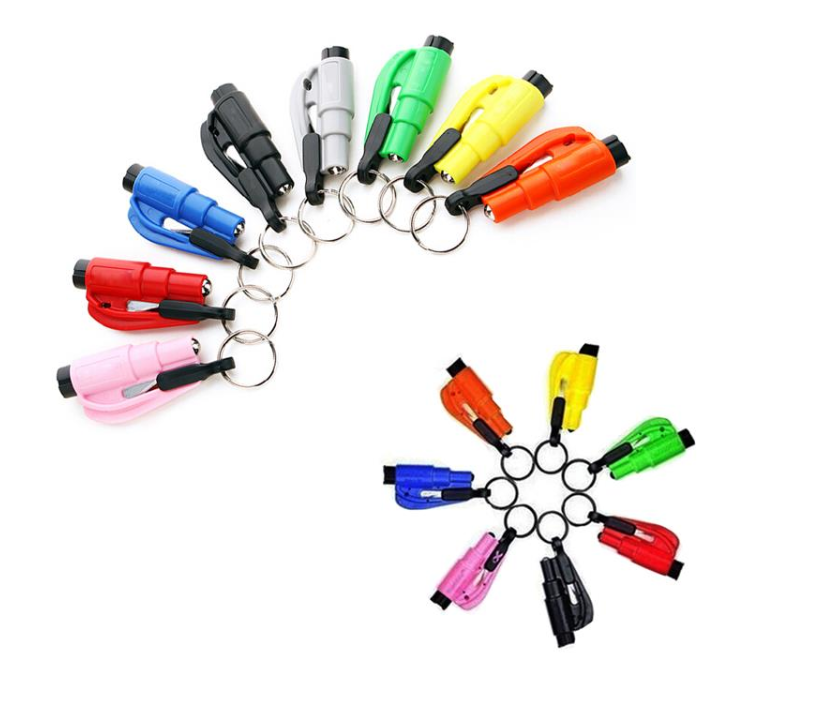 The one is a simple tool with a plastic handle and steel tips, are attached to a cable or an alarm device to deter theft or misuse.
(2) Steel, Iron safety hammer: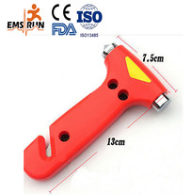 This emergency tool is more common in our daily life. It is indeed has a great power to break the glass due to its steel and iron material.
The correct use:
① 1. use the hammer to hit the four corners of the tempered glass. It is unwise to tap the middle part due to its strongest thickness of the whole glass .
② When we find some glass filmed that makes glass pieces can not fall off immediately after breaking, at the moment, we can pedal the window to make it open. We can use the pedal to open the window.
③ After the glass falls off, we had better jump out of the car as soon as possible, and move to a safer place.
In one word, it is better for us to learn more about emergency information . So we can save ourselves and more people when the accidents really comes.