Dog master getting hurt while his dog accompanying him
Views:4 Author:Site Editor Publish Time: 2018-03-30 Origin:Site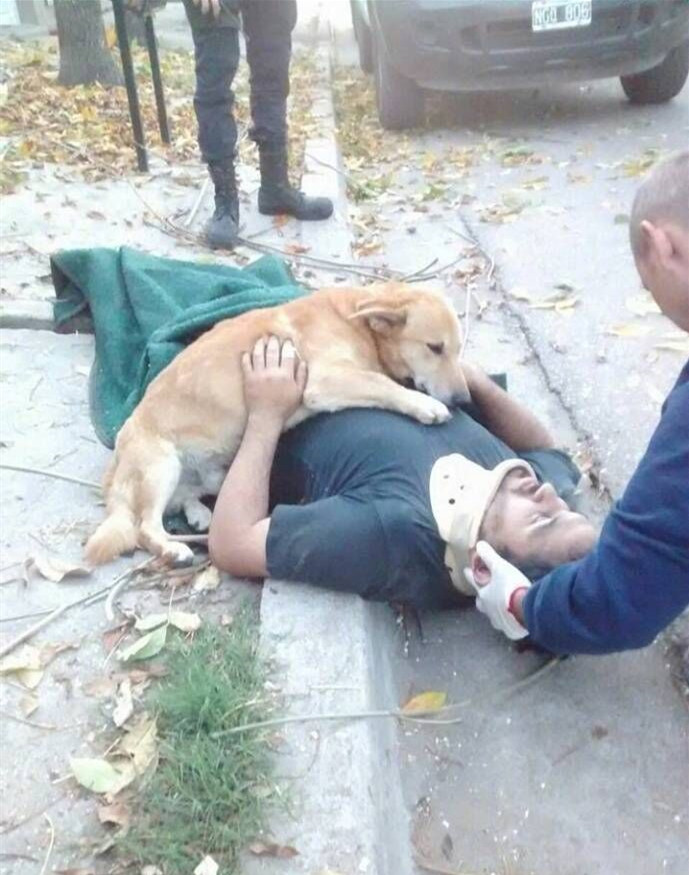 In a sunshine morning , a dog called Daniel was playing in the yard, he looks happy and insouciant , his master was trimming limbs of the trees, everything looks peaceful , however, his master fell down from the ladder by accident , Daniel firstly found this emergency issue, he was so shocked and nervous , kept barking , tried to raise neighbour and passing-by 's attention , his master is in pain, Daniel felt very sorry and used his small body to cover his master in order to reduce some pain .
Finally , ambulancemen came, they checked his master's body detaily, found out his master twisted his neck , they put a cervical collar on his neck , tried to fix injured part , at same time, Daniel still kept covering his master and kept quiet , tried his best to reduce his master's pain .
Regarding to cervical collar, this is one of the regular emergency items which always taken in emergency first aid bag, the cervical collar is designed to assist with the maintenance of neutral alignment, prevention of laterls way and anterior-posterior fiexion, at same time, extension of the cervical collar during transport and routine patient care of movement .
Emsrun provides cervical collars with different colors, such as miltary green, gun grey , desert yellow, blue, yellow, pink, aslo accepted customzied color, which are SGS certificated in ISO 10993. Send inquire to us , get more information .