Dubai plane crash
Views:1 Author:Site Editor Publish Time: 2016-04-11 Origin:Site
A Dubai airliner making a second attempt to land during strong wind and rain
crashed in a fireball short of the Rostov-on-Don airport in southern Russia on
Saturday, killing all 62 people aboard.

Russia's Emergencies Ministry said the Boeing 737-800 operated by FlyDubai
was carrying 55 passengers, most of them Russians, and a seven crew
members of various nationalities, including a captain from Cyprus.

FlyDubai, a budget airline operating out of the United Arab Emirates, said
Flight FZ981 was traveling from Dubai to the Rostov-on-Don airport, located
about 600 miles south of Moscow.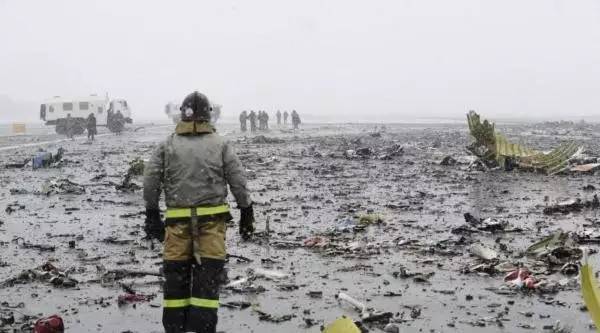 Vasily Golubev, the governor of the Rostov region, told local journalists that
the plane crashed about 800 feet short of the runway, according to Russian
news agencies.

Although the precise reason for the crash was not immediately determined,"by
all appearances, the cause of the air crash was the strongly gusting wind,
approaching a hurricane level," he said.

Both flight data recorders were recovered in good condition, according to the
Russian Interfax news agency.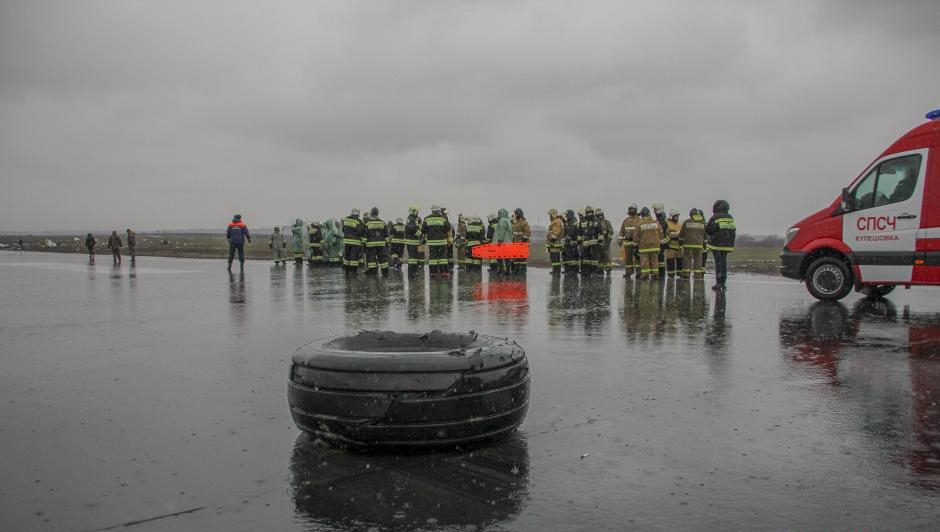 According to the weather data reported by Russian state television, winds at
the time of the crash at an altitude of 1,640 feet and higher were around 67
miles per hour, the Associated Press reported.

Ian Petchenik, a spokesman for the flight-tracking website Flightradar24, told
AP the plane missed its approach then entered a holding pattern.

According to Flightradar24, the plane circled for about two hours before making
another attempt to land. It said a Russian Aeroflot plane scheduled to land
around the same time made three landing attempts but then diverted to
another airport.

According to Flightradar24 data, the Dubai plane began climbing again after a
go-around when it suddenly started to fall with a vertical speed of up to
21,000 feet per minute.

"The aircraft completely fell apart at the start of the runway," Igor Oder, chief
of the Southern Regional Center of the Russian Emergencies Ministry, said
during a video conference, Tass news agency reported.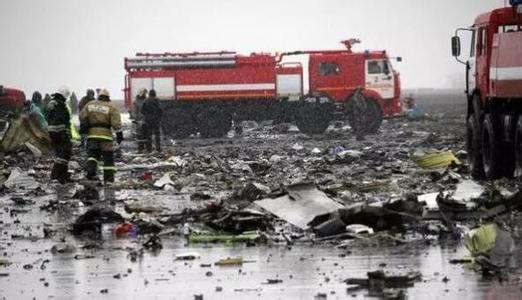 Closed-circuit TV footage showed the plane going down in a steep angle and
exploding in a huge fireball that lit up the night sky.

The impact of the crash pulverized the jet, leaving few pieces of debris larger
than a foot wide across a large area just off the main runway.

Some Russian aviation experts said the steep descent appeared to indicate the
crash was likely caused by a gust of wind.

Airplane crash was top related topic in recent year, It is important for people to
learn some knowledge about first aid in daily life.