How do you get to a new hospital?
Views:0 Author:Site Editor Publish Time: 2017-11-03 Origin:Site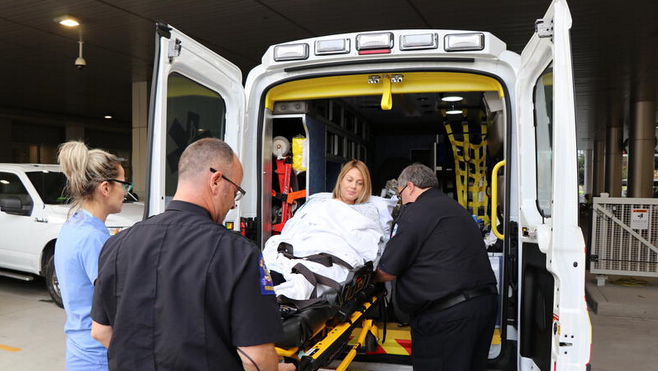 How do you get to a new hospital? Practice, practice, practice. That's exactly what the staff at Women and Children's Hospital did Friday morning to prepare for the move to their new home.
Early in the morning, Erin Sassone lay on a stretcher in the labor and delivery department of Women and Children's Hospital. Normally, she's a Senior Marketing Associate for Kaleida Health. But on this day, she was one of the 11 hospital staff members who became a mock patient for the practice journey from the hospital's current Bryant Street location in Buffalo to the new Oishei Children's Hospital on Ellicott Street.
As the practice began, upwards of twenty people filled a makeshift command post on the ground floor of Women and Children's. Another just like it was set up at the new hospital. In both, staff and representatives from the hospital, Kaleida Health, AMR ambulance service, the City of Buffalo, and Erie County tracked the flow of patients on large screens and white boards for the third mock move the hospital has executed.