Japan earthquake sparks tsunami advisory near Fukushima
Views:8 Author:Site Editor Publish Time: 2016-11-24 Origin:Site
The quake struck on Tuesday morning at about 06:00 local time.

Residents were asked to seek higher ground immediately. There were reports of minor injuries.

In 2011, an earthquake and tsunami struck the same area killing thousands and destroying
parts of the coastline.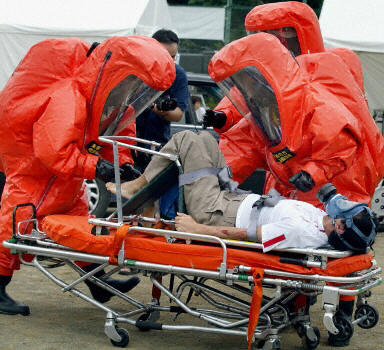 The depth of the quake was estimated to be 30km (18.6 miles), the agency said.

The initial tsunami warning of possible 3m (10ft) waves was downgraded to an advisory just
before 10:00 local time. Tens of thousands of people have heeded evacuation warnings and
headed for higher ground.

A tsunami advisory was also issued for Miyagi prefecture, where a 1.4m wave was observed
at Sendai port.

A 1m wave hit the coastline near the Fukushima nuclear power plant, which was severely
damaged by the 2011 quake and tsunami, the AFP news agency said.

Tokyo Electric Power has been checking the plant for damage from the latest quake.

Cabinet Chief Secretary Yoshihide Suga said at a televised news conference that the water
cooling system on the third reactor of the Fukushima plant had stopped working, but there
were no signs of damage and no other abnormalities at other nuclear facilities.

The plant operator later said it had restarted the cooling system, and reported only small
temperature increases, within safety limits.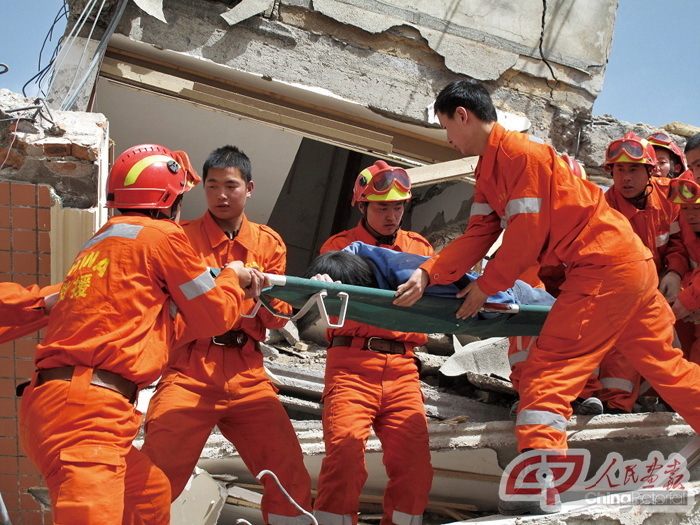 More than 18,000 people were killed or reported missing following the 2011 Fukushima disaster.
The nuclear meltdown contaminated the surrounding area, displacing at least 100,000 people
from their homes.

All reactors in the Fukushima nuclear plant were shut down following the 2011 disaster, but
cooling is still needed for the used nuclear fuel stored on the site.

The US Geological Survey initially put the magnitude of Tuesday's earthquake at 7.3 but later
downgraded this to 6.9, lower than the number given by the Japanese authorities.

Damage from the quake remains unclear. Tremors were felt in Tokyo and our correspondent
says buildings in the capital shook for at least 30 seconds.

Ships could be seen moving away from harbours in Fukushima prefecture, and car manufacturer
Nissan suspended work at its Fukushima engine factory.

A wave of 60cm (2ft) has arrived in Onahama Port in Fukushima, Japanese broadcaster
NHK reported, and another of 90cm in Soma.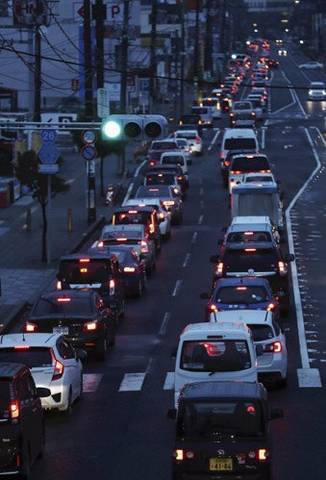 The warnings were downgraded after four hours, but locals were asked to continue evacuating
the area and to avoid the coastline.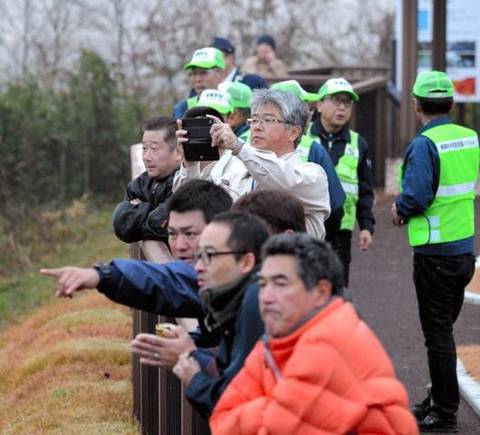 Japan lies in a particularly seismically active region and accounts for around 20% of quakes
worldwide of magnitude 6.0 or more.

At least 50 people died in two quakes in the southern Kumamoto prefecture in April.