Kindergarten teachers receive first aid training
Views:1 Author:Site Editor Publish Time: 2018-02-09 Origin:Site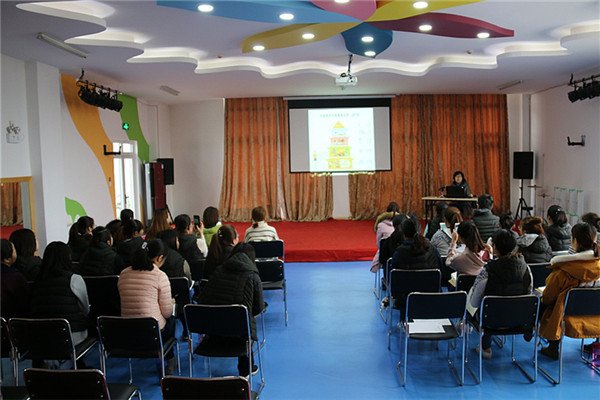 Wang Yan, a pediatrician from the Shaanxi Hangtian Hospital is invited to give a lecture on first-aid on Feb 1. [Photo/itl.gov.cn]
Protection on the kindergarten children was strengthened in the Xi'an International Trade and Logistics (ITL) Park as the teachers received first aid training on Feb 1.
Wang Yan, a pediatrician from the Shaanxi Hangtian Hospital was invited to give a lecture on first-aid under the efforts from the ITL No 1 Kindergarten and the Xinhe Health Center.
By providing examples, Wang explained the treatment measures that should be taken in the case of common accidental injuries such as scalding, nasal bleeding, drowning and stampede. Teachers got hands-on experience and got familiarized with the immediate medical assistance such as Heimlich Maneuver and manual cardiopulmonary resuscitation (CPR) and different operation points on children and adults.
After the training, all the participants said they had a productive session and benefited a lot from it.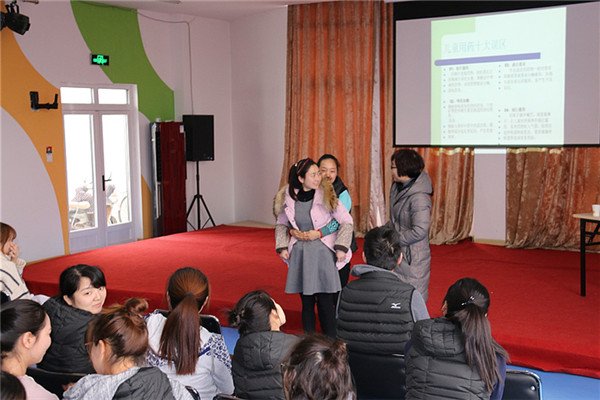 A teacher performs Heimlich Maneuver under Wang's instructions. [Photo/itl.gov.cn]
The expert explained the procedures in simple words. They were practical and quite easy to follow, one of the teachers said

The training will play a significant role in raising the health and safety awareness and preparing all the staff members for emergencies.
By assuring the children's safety and health, the No 1 Kindergarten will take a step further toward the goal of building a harmonious and safe campus.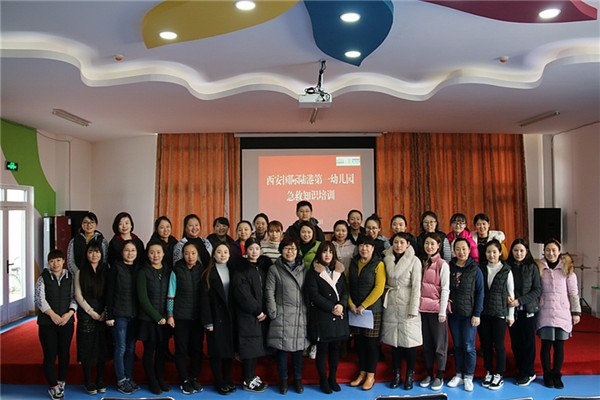 Participants pose for a photo after the lecture. [Photo/itl.gov.cn]