Mobile first aid kit helps to save patient's life
Views:4 Author:Site Editor Publish Time: 2018-03-23 Origin:Site
Mobile first aid kit plays an important role in daily life. When it happens an emergency situation, you will help a lot if you have a mobile first aid kit. The portable mobile first aid kit usually comes in a car's trunk, home, luggage for travel, etc.
Last Monday, a car accident happened on the road Lushan Avenue into the entrance of Lot Reservoir, an emergency nurse saved a 's life with her easy mobile first aid kit.
At about 2 pm on March 10th, when emergency nurse Xie Xiaomei drove back to the main city from Bi Cheng, she occurred to see a car accident on the side of the road. Out of her professional instinct, she hurriedly stopped and was ready to help.
"I saw the two people are lying on the side of the road. The male wounded has already spurt a lot of blood. The situation was very urgent." Xie Xiaomei said. So she quickly took the protable mobile first aid kit from the trunk of her car, and examine how bad the injury is .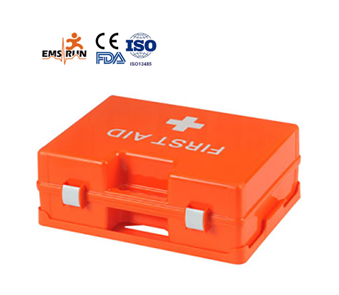 During Xie Xiaomei was trying to save the injuries who were in high risk, many passers-by gathered on the roadside. Xie Xiaomei's excellent skill and kind examination calmed the injuries. She also recorded the wounded information with the help of the surrounding people and successfully contacted the family members.
After more than 10 minutes, emergency 120 came and Xie Xiaomei handed over the wounded to the doctor, and tell them more injuries' details by his judgment At this time, the gathered passers-by gradually dispersed, Xie Xiaomei did not leave until the police arrived, she informed the wounded people's situation she know before they drove away.
Portable Mobile First-aid kits come in handy
These days, many of the netizens who relayed the video are grateful that "the mobile first-aid kit in the trunk of a private car happens to be a great help."
Xie Xiaomei recommend us what she usually put inside the mobile first aid kit: pen flashlights, iodine alcohol swabs, sterile gauze, wound dressings, self-adhesive bandage rolls, whistle, emergency blankets, plastic fracture fixation plates, etc.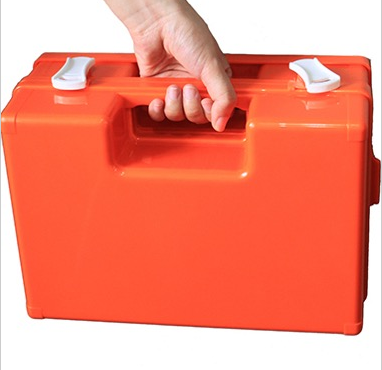 "I saw another car accident before. A girl was hit to another side of the road. Because there was no first-aid kit and inside items, she could only watched her bleed for a long time. After that I prepared a mobile first-aid kit in the car trunk. Thank god when it can be used in the right time." Xie Xiaomei said.
This news reminds us that when you experience an accidental injury accident, keep calm and use a mobile first aid kit to handle unexpected situation. It's important to bring a mobile first aid kit and will help persons around you reduce the level of harm.