Pay more attention on Farming Injury
Views:7 Author:Site Editor Publish Time: 2017-09-22 Origin:Site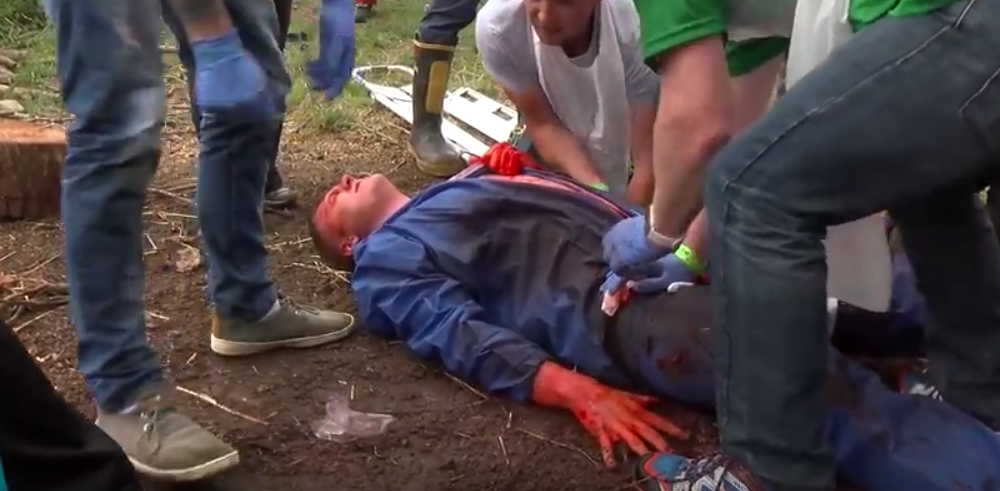 For any pre-hospital care provider, a pager call to a farming incident is always likely to be a serious challenge. In June 2016, trauma and emergency care specialists gathered from across the globe to attend the EMS Gathering in Killarney, Ireland.
As part of the conference on two of the days, members of the First Aid Service Group were invited to run a Farming Injury Workshop with a number of key objectives including: raising awareness of risks, demonstrating typical farming injuries and how they should be ideally managed by the Emergency Services.
The incidents included the dangers of slurry pits and potential cardiac arrest, falls from height, entrapment in machinery, crush by hay bales and large animals which even included an angry bull!
The Problem
According to data compiled by the Office for National Statistics, looking at workplace mortality in the years 2010-2016, agriculture is the UK's deadliest industry.
Reportedly more dangerous than fire fighting and the construction, building and haulage industries, agriculture is the UK's most dangerous, with 167 recorded deaths. The risks associated with agriculture include coming into contact with heavy machinery, falling from heights and working with animals. Since 2010, there have been 29 workplace deaths in animal related incidents.
Farming statistics
The statistics have been confirmed by similar figures published by the Health and Safety Executive (HSE). According to the HSE's statistics, in 2015-2016, 29 people were fatally injured whilst working in agriculture. This equates to 7.73 people per 100,000 employees, making farming the UK's most lethal profession. Half of those who died were farmers and the next 17% were farm workers.
Farming continues to buck the trend of an overall fall in serious accidents at work with 239.4 major injuries per 100,000 employees in the farming workplace (as opposed to an average of 78.5 across all industries). The HSE also points out that the proportion of injuries being reported in agriculture is low so the overall figures are likely to be higher than the statistics show.
The most common types of injury in farming are suffered as a result of moving machinery, moving vehicles and from farm animals.
Graeme Walker, head of HSE's agricultural sector commented on the statistics saying that "work place health and safety figures demonstrate that the agricultural industry has maintained improvements to health and safety standards in the last twelve months but there is still much to do to reduce deaths and serious injuries. Too many lives continue to be lost or damaged. We need to work together to make sure farmers make it home to their families safely each day."