Perfect parents-on-the-go companion - Outdoor first aid kits
Views:3 Author:Site Editor Publish Time: 2018-04-20 Origin:Site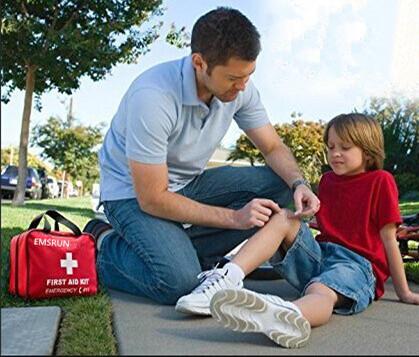 A good first aid kit isn't a mobile trauma center, but it will provide the basic supplies you need to mitigate the ill effects of an accident, injury, or sudden illness. Remember, it's first aid, not final, comprehensive aid. When choosing a first aid kit, you need to think about who might depend on it (in terms of the sheer number of people and the age and disposition of the user), where it will be stored and/or carried, and in what situations the likely users might endure an injury or illness.
Now recently, the perfect days for traveling is coming , not too hot and too cold, suits for children's outdoor activities. However, these lovely kids don't know how to protect themselves, which make them easily getting hurt. In order to protect these lively little angel, the parents shoud take one outdoor first aid kit for emergency treatment when going out.
Speaking of this outdoor first aid kit, usually it includes at least two sizes of elastic bandages, medical scissors, triangular bandages, different shapes of adhesive bandages, buckle tourniquet, alcohol prep pad, iodine, soap wipes, cleaning tissues, etc, usually, this outdoor first aid kit is made of high quality nylon, waterproof, and the color usually is red, can also do customized color according to your need. The comments of this outdoor first aid kit also can be DIY to meet different situations, welcome to offer us your idea.
Regarding to first aid kit, EMSRUN is a company focusing on this area, approved by CE/ISO/FDA certificates, North America, Europe and Australian markets are our main market, the design of this outdoor first aid kit appears to different kinds of people's taste.
If you have more interest, feel free to send inquiry to us for more details about the first aid kit.