The kind-hearted woman helping Mongolians
Views:2 Author:Site Editor Publish Time: 2017-07-19 Origin:Site
Odontuya Davaasuren was 17 years old, studying paediatrics far from home in Leningrad, Russia when her father died of lung cancer in Mongolia.
"I didn't have the opportunity to care for my father or say goodbye," she recalls. "When I returned to Mongolia, my sister told me that our father had been in constant pain."
Several years later, as a practising doctor, she shared her apartment with her mother-in-law, who was dying of liver cancer, and she saw first-hand how pain could deprive people of peace at the end their life.
"I cared for her. I fed, washed and changed her, but I could not relieve her pain because I didn't know how," she says.
The only medication available for dying patients in Mongolia at the time was what you'd get for muscle pain or headaches, not the persistent pain of a tumour pressing on nerves in the upper abdomen. Nor the multiple other symptoms like constant nausea and vomiting.
I felt shame and that I am a bad doctor because I didn't know how to help
"I felt shame and that I am a bad doctor because I didn't know how to help," she says.
If these experiences weren't enough, at work Davaasuren witnessed children with leukaemia so wracked with pain they never smiled or spoke, and a young mother who cried constantly and asked to be killed to escape the pain of stomach cancer.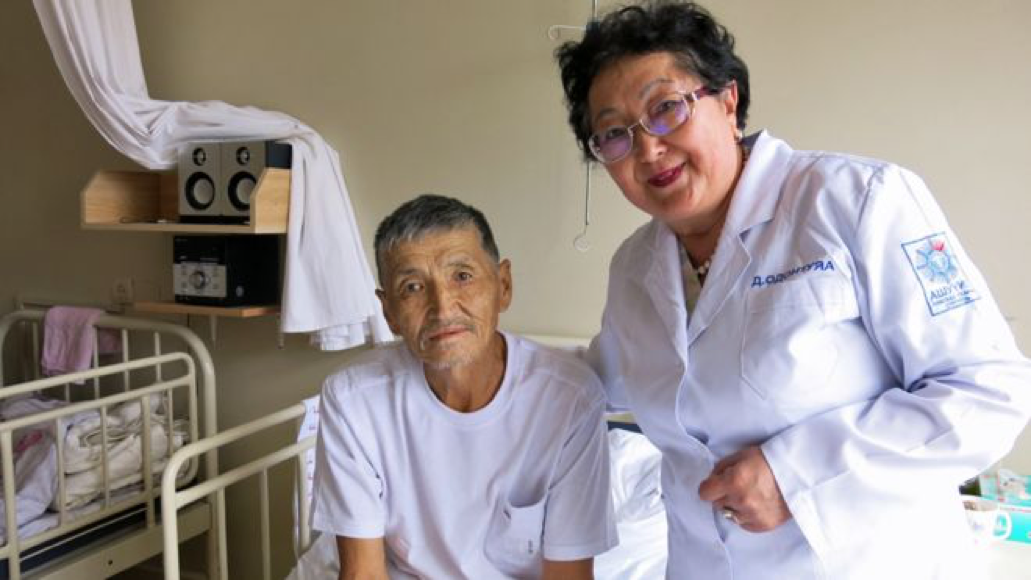 "Many, many patients died at home, in pain, with great physical and psychological suffering," she recalls. "Many times, the families bought so much traditional medicine and other expensive medicines. But that was just false hope."
The idea of palliative or end-of-life care, to support people in the last months or years of their life, was well established in other countries. But in Mongolia, home of the conqueror Genghis Khan, where nomads have lived and died by the harsh conditions of the landscape for millennia, it was entirely unknown.
Then a trip to Sweden in 2000, to attend a European Palliative Care Association conference, opened Davaasuren's eyes and eventually helped her make Mongolia a better place to die.
"Before I went to Stockholm in 2000, I had never heard these words, 'palliative care'," she says. "This was not available in Mongolia or other post-socialist societies."
On returning, her pleas to Mongolia's health ministry initially fell on deaf ears.
"'Why do you want to spend money on people who are dying,' they asked me, 'when we don't have enough for living patients?'"