Turkey Soma Mine disaster
Views:1 Author:Site Editor Publish Time: 2015-09-16 Origin:Site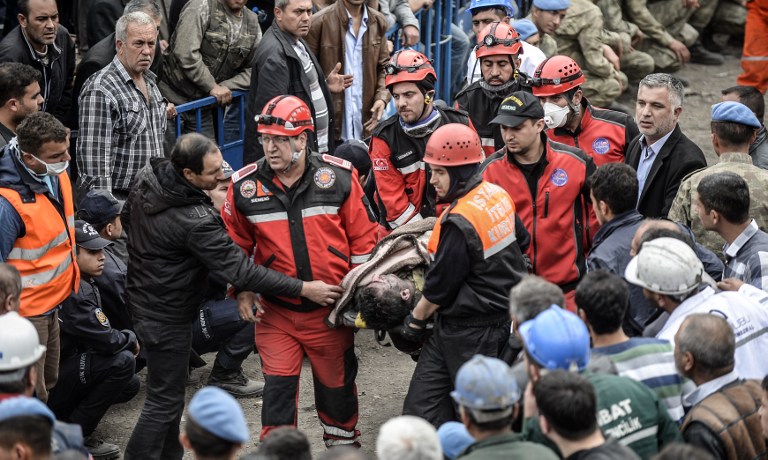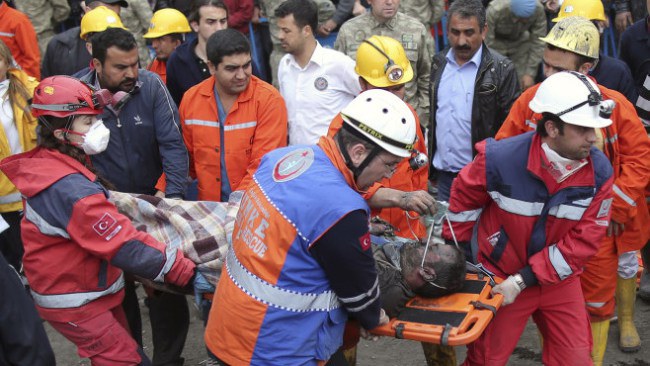 On 13 May 2014, an explosion at acoal mineinSoma, Manisa,Turkey, caused an undergroundmine fire, which burned until 15 May.In total, 311 people were killed in what was the worst mine disaster in Turkey's history. The mine, operated by coal producer Soma Mining Inc, suffered an explosion, the cause of which is still under investigation.The fire occurred at the mine'sshift change, and 787 workers were underground at the time of the explosion. After the final bodies were pulled from the mine on May 17, 2014, four days after the fire, the Minister of Energy and Natural ResourcesTaner Yildiz zconfirmed the number of dead was 301.Disaster and Emergency Management Presidency(AFAD) announced the names of 301 workers who died in the mine disaster and 486 people who survived but some politicians claimed that the number of dead is more than 340.
Miners protested against dangerous mining conditions in late 2013 and the demand by the main opposition party, theRepublican People's Party, to investigate the mine's safety was rejected in theGrand National Assembly of Turkeywith votes from the rulingJustice and Development Partyonly weeks before the disaster.
Rescue crews arrived at the mine soon after the explosion and provided fresh air to the mine workings in an effort to keep those workers still trapped underground alive. Four mine rescue teams were deployed underground to look for trapped miners; however thick smoke initially hindered progress in the operations to rescue more workers from the mine.